DIY Pedalboard patch cables are a hotly debated topic on the internets, guitar forums & watering holes world wide. Luckily, our years of exceptional client testimonials and stellar real world performance using components & assembly techniques are being documented RIGHT HERE, NOW! As we say in the shop, "Fire the Irons!!!"
Giving people the knowledge & confidence to take on a soldering project such as a pedalboard patch cable build is what I live for! Personally, I believe soldering is a mandatory skill that any musician can & should MASTER. The benefits of this skill are numerous, rewarding and VERY cost effective!
GENERAL INFO:
A patch cable is generally a small cable with two 1/4" phone jacks used to connect two effects together. Realistically, a pedalboard patch cable can be any type of cable or any type of connector used to "patch" devices together.
There are 2 Sides to the patch cable story: Soldered and Solder-Less. The TWO main reasons why you DO NOT WANT TO GO SOLDER-LESS: 1. They aren't soldered! 2. They cost more
---
WHAT YOU'll NEED:
Cable & Plugs
Soldering Gear & Optional Workflow Equipment dependent upon work load
A little bit of time…
---
COST ANALY$I$:
DIY Soldered
6" Patch Cable Cost – $8.19
DIY Solder-Less George L
George L 1/4" – $8.75
George L Cable – $2.75/ft
6" Patch Cable Cost – $18.87ea
Bulk Purchase – $16.20ea
DIY Solder-Less Evidence Audio
---
1/4" TS/TRS PLUG & CABLE PARTS
---
CUSTOMIZABLE KIT FORMAT
Pedalboard Patch Cable DIY Kit
---
BULK CABLE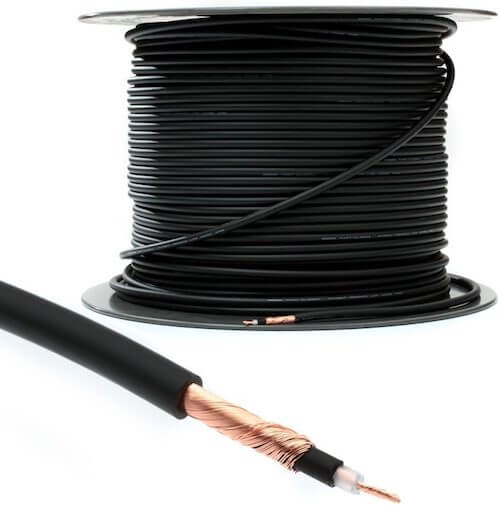 Mogami Cable
---
OTHER USEFUL PATCHING GOODIES
---
TOOLS:
You can source these items from anywhere you please but we really like the knowledgeable people at B Dent Enterprises. They do free shipping on 99$ and up orders too!
Hakko FX888D Soldering Station – we have 2 of these operating daily for over 4 years with ZERO ISSUES!
Indium Solder 60/40 .032mm – we like this for every solder project we've come across. We run the iron at 720-740 degree's
Soldering Tips: For the larger jobs, IE: most 1/4" & XLR jobs we use this chisel tip. For the smaller stuff like MIDI, we'll use these fine tips.
3rd Hands – A really nice setup that can also be DIY'd if you have the time
Some type of solder fume extractor is preferred – or workin in a well ventilated area
Stripers – We LOVE this Snap-On set, but anything with 12ga and 20ga will work if your using Mogami 2319 cable
Optional: Heat Gun for Heat Shrink
Optional: 1/4" Jack Fixture (pictured below) – Almost a necessary item if your doing a decent quantity of soldering
---
ASSEMBLY VIDEO GUIDES
Solder SP500's/SP5S using Mogami 2319 – Tutorial
---
INSTALLATION GALLERY & MOTIVATION